Sherwood Forest news
Sherwood Forest important updates and latest news.
Temporary closure of our UK villages - updated 27th March 2020
We have made the decision to extend the closure period of all Center Parcs UK villages until 30th April in line with the latest government guidance and to keep our staff and guests as safe as possible.
We're offering the option to either reschedule your break or receive a full refund.
I want to select a new date in the future: Breaks are on sale for arrivals up to December 2021. You can rebook for a new date in the future with no amendment fee and we'll also offer you a £100 discount from your new break.
Please note that if you select a lower-priced break we will still offer you the £100 discount and refund the difference. If the break you select is higher-priced, we will, again, apply the £100 discount but you would need to pay any outstanding difference.
I want a full refund: We hope you'll rearrange your break but we understand that this won't be possible for everyone. If you prefer a refund you may, of course, take this option. Please note that our refund process is unfortunately much slower than usual right now.
What do I need to do?
For guests who were due to visit up to 13th April, you will have an email already. Please click the link included in the email and we'll respond to you within the next few weeks.
If you have already made us aware of your choice via our online form we'll action your request over the next few weeks.
For guests who were due to visit 17th – 30th April, we'll be in contact via email towards the end of next week with further instructions. We're working to improve our process so, for now, there is no action for guests in this closure period. Please look out for a further email towards the end of next week which will explain what to do next.
When will I hear from you?
For guests who were due to visit up to 13th April, you will have an email already. Please click the link included in the email and we'll respond to you within the next few weeks.
For guests who were due to visit 17th – 30th April, we'll be in contact via email towards the end of next week with further instructions.
Our response time and refund process is delayed
Once we're aware of your choice we'll action this as soon as we can. However, we only have a very small team working from home so this may take us a number of weeks due to the volume of guests impacted by this situation.
This isn't our usual service response time and we'll come back to you sooner if we can. 
My arrival date has passed and I haven't been contacted: Please don't worry, even if we haven't managed to contact you before your scheduled arrival date, you will still be able to rearrange your break or receive a full refund.
Can I contact you?
Our Contact Centre is currently closed until 30th April 2020. This means that we cannot accept any inbound calls from our guests. 
We do have a very small team working from home to process cancellations and changes during the closure period but as the team is reduced it is taking us longer than we would like to get back to our guests. The team will also be keeping an eye on social media channels and communicating via email where possible.
We're so sorry but our response times and refund process will be much slower than usual right now.
Future breaks
If you are on a break in the future and currently not impacted by the closure dates, please do not contact us at this time to allow us to deal with guests with imminent breaks.
As it stands, we are closed until 30th April 2020. We will continue to closely monitor and follow government guidelines so please keep a close eye on our website for any updates. If anything changes for your break, we will contact you directly.
We recognise that this is disappointing news and we would like to thank you for your patience and understanding in these exceptional circumstances.
New rides, slides and splashes - Updated 17th February 2020
Subtropical Swimming Paradise at Sherwood Forest has got even bigger and better. Experience the new Tropical Cyclone ride and water play areas. 
Changing rooms upgrade at the Subtropical Swimming Paradise - 24th December 2019
The Subtropical Swimming Paradise changing rooms at Sherwood Forest are currently being refreshed to create more showers and changing rooms than before. Don't worry, whilst we carry out these essential works there will still be the same number of showers and changing rooms available to use. The thrilling raft rides Grand Cascade and Tropical Cyclone are also now open, along with exciting water play areas for your little ones to have a splashing good time.
Wild Water Rapids and outside pool area temporary closure at Sherwood Forest - updated 20th December 2019
From Tuesday 1st September – Sunday 18th October 2020, The Wild Water Rapids at Sherwood Forest will be closed temporarily to undergo essential maintenance work. The rest of the amazing Subtropical Swimming Paradise remains open.
Lake closures on our villages - 2nd September 2019
As we operate a number of submersible activities on the lakes at our villages, we test our lake water for quality on a regular basis. Due to natural organisms, we occasionally receive a reading that means we have to close our lake whilst we treat the issue and gain a normal reading again. Should this happen we will ensure that guest disruption is kept to a minmum and that we bring activities back online as soon as we possibly can.
Forest safety - 21st August 2019
During extreme dry weather spells we take advice from the Met Office, please see below some basic fire safety points:
Smoking is permitted only in designated smoking locations on village and on the patio/ balcony of accommodation
The use of wood from the forest is strictly prohibited for use on the fire in accommodation (please only use logs purchased from ParcMarket)
The making of fires of any sort is strictly prohibited
Should you discover a fire no matter how small, please contact the village emergency number or call 999
Due to our forest environment we may need to withdraw the use of BBQ's in extreme hot weather
We do have regular fire checks in place but please be vigilant and help us to maintain a safe environment in the forest.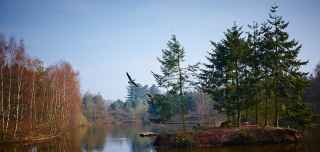 Minimising traffic on the village 
We know that our focus on providing a safe environment with minimal traffic is something you really value. That's why we need your help to reduce the traffic on our villages to protect what you love about Center Parcs: a place where little ones can run free and explore, and parents can feel at ease.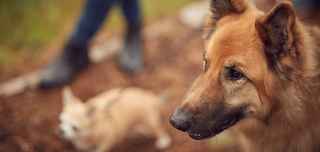 Dog Owners' Advice - Updated September 2018
In recent years, an unexplained dog illness known as 'seasonal canine illness' has been found in an increasing number of forest areas around the UK, particularly in late summer and early autumn. The illness is currently believed to be triggered by a naturally occurring cause and has affected a number of dogs in areas across the country, including those local to some of our villages, including Sherwood Forest. This issue is still under investigation and there is no comprehensive explanation as to why it has occurred. We are therefore pre-warning all guests who plan to bring a dog to Center Parcs..

Cases of Alabama Rot have also been reported around the country in 2017. This is another unexplained disease affecting dogs. None of our Center Parcs villages have been identified as locations with cases of Alabama Rot, but in the interest of vigilance we recommend dog owners familiarise themselves with the symptoms.

If you are bringing a dog to one of our villages and are concerned, please call our Contact Centre team on 03448 266 266.

New fun-filled activities for little ones - 28th January 2019
Discover three new activities for your little ones to enjoy. Make memories that will last forever as you forage through the forest to create your very own Family Nature Journal, or help our rangers discover woodland animals and their habitats in Nature Detectives, both at the Ranger's Lodge. Your little ones can also have an adventure of their very own in Wizard Academy, where they can learn spells, play games and make marvellous wizard crafts in this this 3-hour unaccompanied session at the Activity Den. Whilst they have a wizarding time, why not treat yourself to a 2 hour spa session for a special price when booked together.
Sherwood Forest's lake is open this winter - 14th December 2018
Wrap up warm and head out onto our picturesque lake this winter. Enjoy a tranquil journey across the water in one of our Electric Boats, or get a little more adventurous in a Pedalo or Katakanu. Your little ones can also have their own adventure, with you by their side, and explore the lake to solve a puzzle in Captain's Adventures.
Exciting additions to Sherwood Forest's Subtropical Swimming Paradise - 13th February 2018
Work has begun to bring an incredible new water ride and family play areas to Sherwood Forest's Subtropical Swimming Paradise.
The new family raft ride will be similar to Tropical Cyclone at Elveden, Woburn and Longleat Forest. It will be no less than 125m of twists, turns and gravity-defying, hair-raising drops.
The play areas will include the nautical-themed Venture Bay (perfect for toddlers with small splashes, paddling pools and fountains) and swash-buckling Venture Harbour (ideal for slightly older children, with tipping buckets, slides and water jets).
The project is still in early stages and we hope to have it completed for summer 2019. And don't worry if you have a break booked at Sherwood Forest between now and then – the Subtropical Swimming Paradise will remain open throughout the work.
We'll share more information with you as soon as we have it.
Good Spa Guide awards our Forest Spa 5 bubbles - Updated 8th June 2017
We're thrilled to announce that our brand new Forest Spa at Sherwood Forest has been awarded a 5 bubble rating by the Good Spa Guide! 

After months of hard work, our Forest Spa at Sherwood Forest officially opened, unveiling six nature-inspired spa zones and 25 different spa experiences. The new Forest Spa brings together the best of Aqua Sana and embraces our natural surroundings to deliver our most impressive spa yet.
*available when break booked is 26 weeks or fewer away.