Sherwood Forest news
Sherwood Forest important updates and latest news.
Sherwood Forest's lake is open this winter - 14th December 2018
Wrap up warm and head out onto our picturesque lake this winter. Enjoy a tranquil journey across the water in one of our Electric Boats, or get a little more adventurous in a Pedalo or Katakanu. Your little ones can also have their own adventure, with you by their side, and explore the lake to solve a puzzle in Captain's Adventures.
New rides, slides and splashes - 27th November 2018
Subtropical Swimming Paradise at Sherwood Forest is getting even bigger and better. Be one of the first to experience the new Tropical Cyclone ride and water play areas coming in March 2019.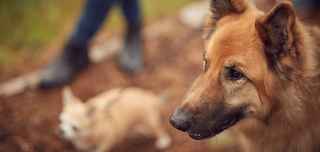 Dog Owners' Advice - Updated September 2018
In recent years, an unexplained dog illness known as 'seasonal canine illness' has been found in an increasing number of forest areas around the UK, particularly in late summer and early autumn. The illness is currently believed to be triggered by a naturally occurring cause and has affected a number of dogs in areas across the country, including those local to some of our villages, particularly Sherwood and Elveden Forest. This issue is still under investigation and there is no comprehensive explanation as to why it has occurred. We are therefore pre-warning all guests who plan to bring a dog to Center Parcs and recommend consulting the Animal Health Trust for the latest information.

Cases of Alabama Rot have also been reported around the country in 2017. This is another unexplained disease affecting dogs. None of our Center Parcs villages have been identified as locations with cases of Alabama Rot, but in the interest of vigilance we recommend dog owners familiarise themselves with the symptoms on the Forestry website.

If you are bringing a dog to one of our villages and are concerned, please call our Contact Centre team on 03448 266 266.

Fresh look for the Pottery Painting Studio- 7th September 2018
Pick up a paint brush in our new look Pottery Painting Studio at Sherwood Forest. With a contemporary revamp, it's the perfect inspiration for your latest masterpiece.
Temporary closure of Starbucks within the pool - Updated 10th August 2018
During your break, the Subtropical Swimming Paradise will remain open as usual, however as part of our project to bring an exciting brand new water ride and family play areas to Sherwood Forest, Starbucks in the Subtropical Swimming Paradise will be closed until Spring 2019.

But don't despair! Canopy Café and bar will remain open, so you can still get hot and cold refreshments and snacks at the poolside. And for your caffeine hit, don't forget you can nip to one of our other Starbucks outlets – in the Village Square or the Jardin des Sports.
Virtual Reality Experience now open at Sherwood Forest - Updated 26th October 2018
Using the latest in VR technology, search for the lost Golden Monkey statue in Mayan Adventure, or help to save the Earth from Alien Invasion in a new virtual reality experience at Sherwood Forest.
Exciting additions to Sherwood Forest's Subtropical Swimming Paradise - 13th February 2018
Work has begun to bring an incredible new water ride and family play areas to Sherwood Forest's Subtropical Swimming Paradise.
The new family raft ride will be similar to Tropical Cyclone at Elveden, Woburn and Longleat Forest. It will be no less than 125m of twists, turns and gravity-defying, hair-raising drops.
The play areas will include the nautical-themed Venture Bay (perfect for toddlers with small splashes, paddling pools and fountains) and swash-buckling Venture Harbour (ideal for slightly older children, with tipping buckets, slides and water jets).
The project is still in early stages and we hope to have it completed for summer 2019. And don't worry if you have a break booked at Sherwood Forest between now and then – the Subtropical Swimming Paradise will remain open throughout the work.
We'll share more information with you as soon as we have it.
Pre-book a Huck's Family Dining Experience - 5th February 2018
Huck's American Bar and Grill now offer a pre-bookable Huck's Family Dining Experience menu.
Start off with a sharing platter including BBQ wings, nachos and dips, and jalapeno and sweetcorn fritters before moving onto a selection of Huck's favourite main meals. For the little ones the children's buffet is open and can be polished off with a bottomless soft drink and for adults a pint of Coors Light, a small glass of house wine or soft drink.
Football Pool at Sherwood Forest - 21st November 2017
Challenge your family and friends at Sherwood Forest to a game of Football Pool. Step onto the giant 12ft pitch and swap the cue for your feet and aim to score the footballs into the pockets. Whether you're spots or stripes, the competition is on. Head over to the Jardin des Sports to kick off your game. 

Sign in to your Center Parcs account or Register today and add activities to your existing booking*. Alternatively, book your accommodation now to start your next Center Parcs adventure.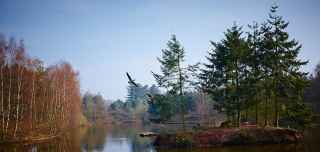 Minimising traffic on the village - Updated 28th March 2017
We know that our focus on providing a safe environment with minimal traffic is something you really value. That's why we need your help to reduce the traffic on our villages to protect what you love about Center Parcs: a place where little ones can run free and explore, and parents can feel at ease.
Exciting upgrades coming to Subtropical Swimming Paradise - 10th August 2017
You may have seen an article recently mentioning our plans to refresh the Subtropical Swimming Paradise at Sherwood Forest. 

We're delighted to confirm this is our intention and enabling works will start in September 2017. Please be assured we don't plan to close the Subtropical Swimming Paradise at any point throughout the project and the rapids will be open as usual. As with all works, we'll do everything we can to keep disruption to a minimum.

Please check back for more information on the exciting new features coming to Sherwood Forest's Subtropical Swimming Paradise in 2019.
STA Swim Pups - Updated 7th August 2017
Unique to Center Parcs, STA Swim Pups is a new water activity designed for little ones aged 3 months to 4 years. The activity involves a structured swimming programme for mini swimmers to gain essential swimming and movement skills in a fun and exciting environment, through a series of enjoyable and stimulating games. Your little ones can cycle around the pool on a float, canoe on a pool raft and take part in an aquatic nature trail. As recognition of their achievement, they will be awarded with an STA certificate to take home.

Mermaids and Sharks at Center Parcs - 28th July 2017
Water lovers can become a magical mermaid or stealthy shark in our new swimming activity that's out of this world! Wearing a special swimming tail 6-12 year olds learn how to kick, twist and glide their way around the shallows of our Subtropical Swimming Paradise, diving for treasure on the 'ocean floor'.
Sign in to your Center Parcs account or Register today and add activities to your existing booking*. Alternatively, book your accommodation now to start your next Center Parcs adventure.
Captains' Adventure is here - 19th July 2017
Our newest aquatic adventure for little ones and junior explorers has arrived at Sherwood Forest. This fun 40-minute activity is for a parent and child – or mini captain and first mate! You'll learn the ways of the sea, from saluting to steering, before heading out onto the lake in one of our tiny trawlers to find all the buoys and complete the challenge.
Anchors away!
Good Spa Guide awards our Forest Spa 5 bubbles - Updated 8th June 2017
We're thrilled to announce that our brand new Forest Spa at Sherwood Forest has been awarded a 5 bubble rating by the Good Spa Guide! 

After months of hard work, our Forest Spa at Sherwood Forest officially opened, unveiling six nature-inspired spa zones and 25 different spa experiences. The new Forest Spa brings together the best of Aqua Sana and embraces our natural surroundings to deliver our most impressive spa yet.
*available when break booked is 26 weeks or fewer away.