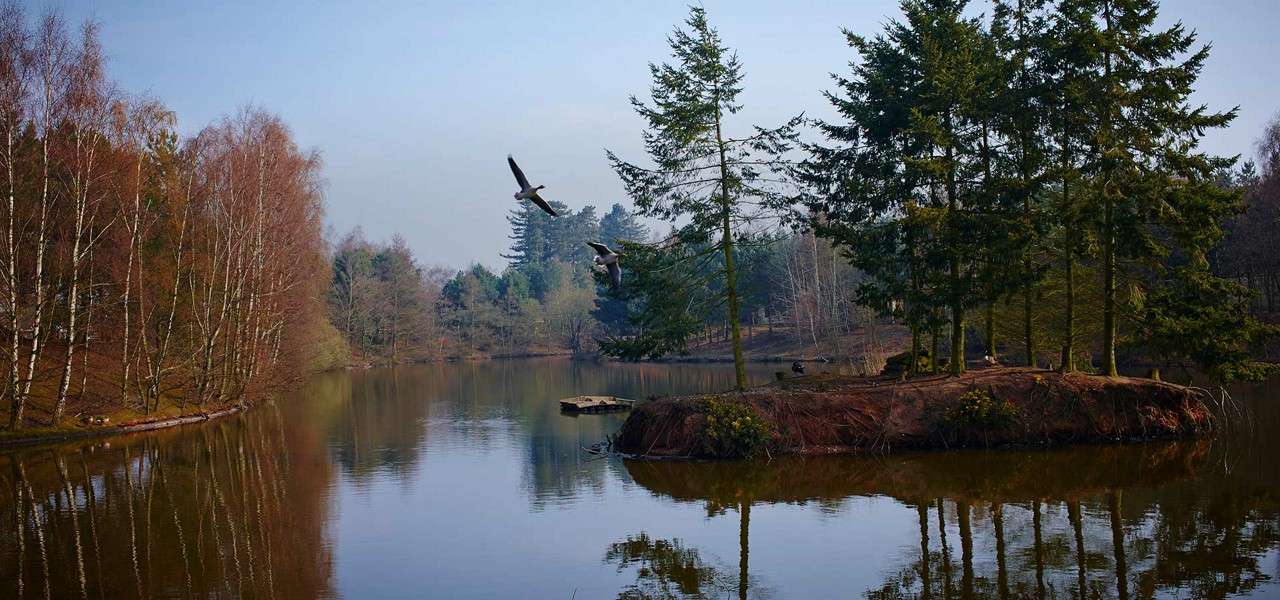 Sherwood Forest news
Sherwood Forest important updates and latest news.
A new look for Bella Italia
Last updated 24 August 2022
We are improving the look and feel of Bella Italia. The restaurant will have a new fresh yet vibrant colour palette, include modern and contemporary pieces, bold artwork, and softer elements so you can enjoy tasty Italian dishes in a homely environment.
To be able to complete the improvements, Bella Italia will be closed from mid-September until late September.
Don't worry, we have plenty of other restaurants for the whole family to dine in. Including Mexican and American dishes from Huck's American Bar and Grill, pub favourites from Foresters Inn, Indian delights at Rajinda Pradesh, delicious laid-back meals from Sports Café and plenty others to choose from. Little ones screaming for pizza? Order from Dining In for delivery straight to your lodge. For that ice cream fix, visit Treats for a wide range of mouth-watering ice cream flavours.
Road resurfacing works taking place 31 August - 9 September
Last updated 22 August 2022
During the above dates we will be resurfacing some of our forest roads and roundabouts.  There is never an easy time to complete such works, but this will take place during the daytime (Monday to Friday) when most of our guests are hopefully out and about enjoying the village. Guests may see and hear the works at the entrance area to the Village Square or close to Aqua Sana at certain times and there will also be diversions in place.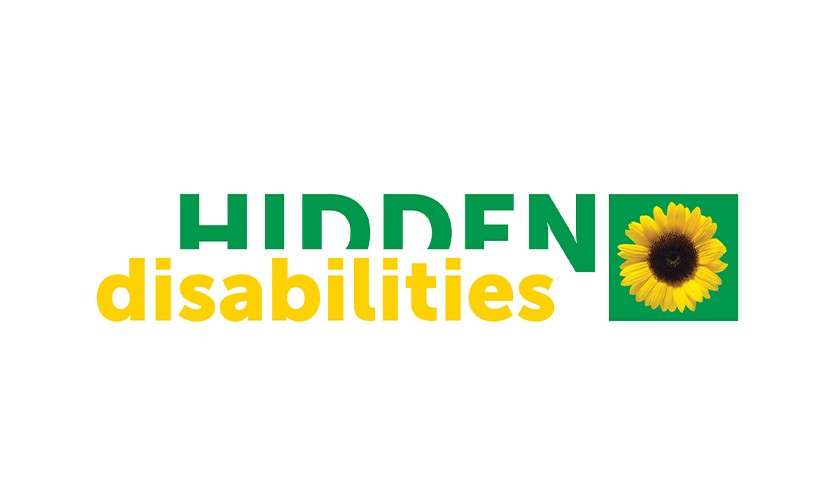 We have joined Hidden Disabilities Sunflower
Last updated 19 August 2022
To support our guests and colleagues we are proud to announce we are now part of Hidden Disabilities Sunflower. The Sunflower provides a discreet way for guests to show that they have a non-visible disability. Guests can collect a lanyard or pin badge, free of charge, from Guest Services or Jarden Des Sports Booking Desk whilst on their break. Our colleagues will recognise the Sunflower and will be able to provide help, adjust activities, and meet needs where possible.
We are proud to be part of Hidden Disabilities Sunflower and be able to provide a fantastic experience for all our guests.
Bust some moves at the Leisure Bowl Disco
Last updated 08 August 2022
We're pleased to announce that the children's Leisure Bowl Disco has returned. Watch your little ones cut some shapes on the dance floor to your favourite tunes. There's no need to book, simply turn up. Finish off your fun-filled day with some free evening entertainment and add the Leisure Bowl Disco to your family itinerary, Wednesday, Thursday, Saturday and Sunday between 6pm – 8pm.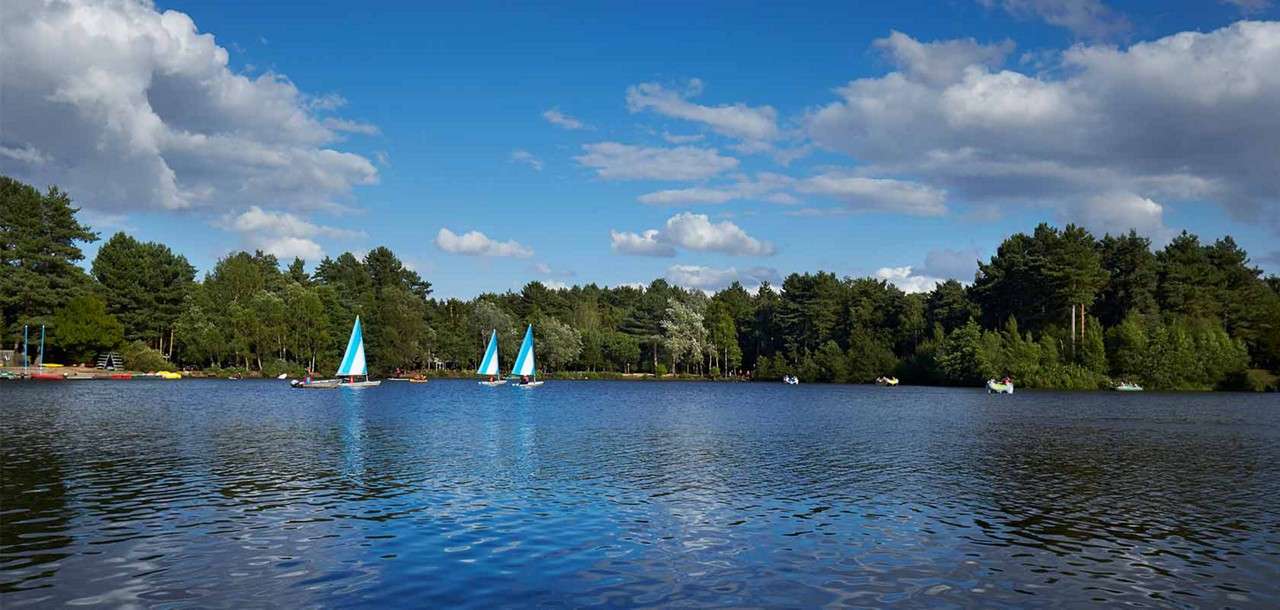 We're now cashless
Last updated 25 July (originally posted 19 July)
All our villages are cashless and can no longer accept cash payments, including for the purchase of gift cards.
Subtropical Swimming Paradise - no need to book from 11 July
Last updated 23 June 2022
You may remember that as part of COVID-19 restrictions we introduced bookable swim sessions to visit the Subtropical Swimming Paradise.  As we have now moved away from such restrictions, we have made the decision to remove bookable swim sessions from 11 July 2022 which means that guests will no longer be required to book to visit the pool from this date.
We know that the Subtropical Swimming Paradise is a popular feature of a Center Parcs break and we will still need to manage the number of guests visiting at any one time.  The number of guests visiting the pool will be closely monitored and naturally some times of the day/evening will be busier than others, Saturday and Tuesday mornings are typically busy times. 
It may be necessary when our pools have reached capacity for us to control guest entry.  The good news is that guests will have the freedom to visit the pool throughout their break and we hope they'll welcome the spontaneity.  
We will be closely monitoring guest views, feedback and capacity levels in the coming weeks and carefully considering the future for entry to our pools.
We hope the questions below will help our guests:
What if I'm visiting before Monday 11 July?
If you have a break booked before Monday 11 July you will still need to pre-book your session to visit the Subtropical Swimming Paradise.
Do I need to cancel my swim session?
No, we'll automatically cancel all swim bookings from 11 July.
Guests will still see their booking in their itinerary until 11 July.
My booking is still showing in my itinerary – what does this mean?
All Subtropical Swimming Paradise bookings will be cancelled from 11 July.
Bookings will be removed from all guest itineraries on 11 July and not before. Prior to this date guests will still see their pool session.
How often can I visit the Subtropical Swimming Paradise?
You can visit the pool 7 days a week, at any time between 10am-9pm and stay for as long as you like. 
From time to time, we may have to restrict entry for your safety if we reach capacity during busier times.
When are the busy times in the pool?
The number of guests visiting the pool will be closely monitored and naturally some times of the day/evening will be busier than others, Saturday and Tuesday mornings are typically busy times. 
Can we visit at different times and days to the rest of our group?
Yes, you can visit separately if you prefer.
What's the likelihood of the Subtropical Swimming Paradise reaching capacity?
From time to time, we may have to restrict entry for your safety if we reach capacity during busier times.
I've booked towels with my swim session, will I still get these?
Yes, please visit the pool desk inside the Subtropical Swimming Paradise to collect your towels
Are bookable swimming sessions gone for good?
We are reviewing how guests access our pool and how we control this in the future.  For now we're taking them away and we'll continue to review guest feedback.
Are you still controlling the number of guests in the Subtropical Swimming Paradise?
Yes, we electronically monitor the number of guests in the pool at any one time.  If we reach capacity we will ask guests to come back at another less busy time.
Take your tastebuds on an adventure to South America – Las Iguanas is coming to Sherwood Forest!
Last updated 24 June
This winter, guests can explore the exotic flavours of Latin America, Mexico and Brazil at our brand-new restaurant, Las Iguanas! Tickle your tastebuds with tempting tacos and tasty tapas, perfect for sharing with the family. Freshly made fusion food, perfectly paired with exciting cocktails for a laid-back lunch or delicious dinner.
You'll find Las Iguanas in the Village Square (map reference E11), coming this winter!

Fishing at Sherwood Forest
Last updated 21 June
We are protecting the water quality of our Watersports Lake, to allow us to continue to offer our exciting water-based activities including Paddleboarding, Canoeing and Electric Boats.
As part of this, we have safely removed all the fish from our lake. This means that fishing at Sherwood Forest is no longer allowed.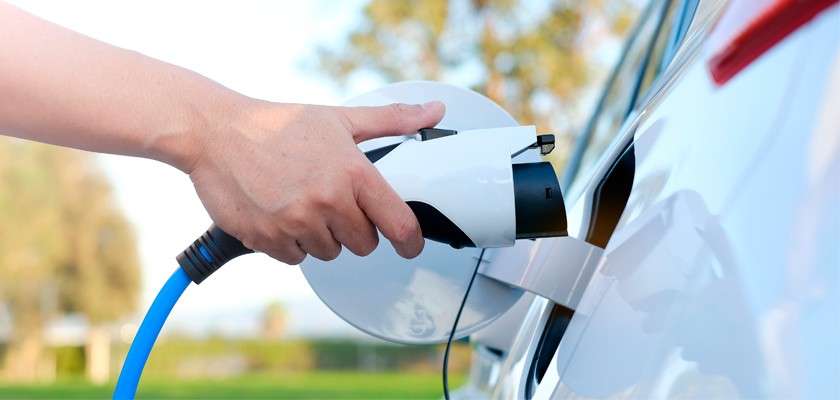 Brand-new Electric Vehicle Charging Points
Last updated 12 May 2022
This summer guests will be able to recharge their batteries and their electric car too! Our EV charging points at Sherwood Forest will be available for guests arriving on a summer break. We have 75 charging points available to pre-book online and a small number of points available on a first-come, first-served basis.
Guests will need to download the VendElectric App to charge their electric vehicle (payment is also made via the app). You will find our EV charging points on the first rows you come to in the guest car park, near Aqua Sana.
Charging points can only be booked on Mondays for four nights and Fridays for three nights. The points will charge the vehicles overnight, although they can remain safely plugged in throughout the whole duration of your stay – checking the status of the charge on the app.
Pre-book your electric vehicle charging point for peace of mind and a smooth arrival.
If you or your party test positive for COVID-19 prior to your break
Last updated 14 April 2022
As always, our priority is to protect our guests and staff as much as possible, and we recommend that all guests due to visit take a COVID-19 test before visiting our villages. Guests who test positive for COVID-19 should follow the government guidance for self-isolation.

Should you need to reschedule* or cancel your break due to a positive COVID-19 test result, please complete this form and our team will make contact.

*If the new date is more expensive guests will need to cover the additional costs, however, if the new date is lower in price we will of course refund the difference.

COVID-19 measures
Last updated 24 February 2022
Following the most recent announcement regarding the further relaxation of COVID-19 measures, Center Parcs will continue to follow government guidance.
As always, our priority is to protect our guests and staff as much as possible, and we recommend that all guests due to visit take a lateral flow test before visiting our villages. Guests who test positive for COVID-19 should follow the government guidance for self-isolation.
Guests due to visit prior to 18 April 22 are covered by our Book with Confidence guarantee and should complete this form if they find that they're unable to visit due to isolation guidance. Guests may reschedule to a new date* or cancel with a full refund.
*If the new date is more expensive guests will need to cover the additional costs, however, if the new date is lower in price we will of course refund the difference.
Impact to usual operations
Last updated 20 January 2022

Like many other businesses we are unfortunately impacted by staff shortages and recruitment challenges, which means that you may find some disruption to our normal services. For guests who have an impacted restaurant or activity booking we will contact you directly.
Please see below a list of current changes, please check back regularly as there are often last-minute changes:
| | |
| --- | --- |
| Vitalé Café Bar | Closed from 6:30pm |
| Foresters' Inn | Open 10am until 9:30pm |
Please note that we will keep this information as updated as possible but there may still be extremely late during break changes not listed.

Just Kids is getting a makeover
Last updated 24 December 2021

The retail shop loved by the little ones, Just Kids, is having a refurbishment. From 3pm on 23 January 2022, the store will be closed. Don't worry, we will have a temporary store open from 24 January 2022, located in the Village Square for you to pick up your gifts.
The newly refurbished Just Kids store will open on 12 February 2022.
Sherwood Forest Lane Pool Closure
13 September 2021
Please be aware that from 11 November 2021 the lane pool in the Subtropical Swimming Paradise will be closed whilst we undergo an exciting redevelopment project. You can still enjoy our other pools and slides for splashing good fun. Keep an eye out for further updates.
Aqua Sana onto a winner
19 August 2021
We're absolutely delighted to share the news that for the fourth year running, Aqua Sana Sherwood Forest has been named 'Best Day Spa' at the 2021 Good Spa Awards. 
Kay Pennington - Group Spa Manager said "I can't tell you how proud I am of the team, they thoroughly deserve this award. Since we launched our Forest Spa concept in 2017 this is the 4th time Aqua Sana Sherwood Forest has been recognised by the Good Spa Guide.
We are very fortunate to have a fantastic product in a beautiful location within the forest, however I truly believe that it is down to the individual team members at Aqua Sana Sherwood Forest who are committed and driven to drive excellent service. They are a very passionate and motivated team and have supported each other during the pandemic to come back stronger than ever.
To win the Best Day Spa (sponsored by Dale Sauna) is the best accolade and a true credit to every member of the team." 
After what has been an incredibly tough year for the spa and beauty industry, this award means the world to us. 
New rides, slides and splashes
Updated 28 August 2020
The Subtropical Swimming Paradise at Sherwood Forest has got even bigger and better. Check out our newly refurbished changing rooms during your visit and experience our new ride Tropical Cyclone and water play areas, Venture Harbour and Venture Bay, perfect for your little ones to dip their toes.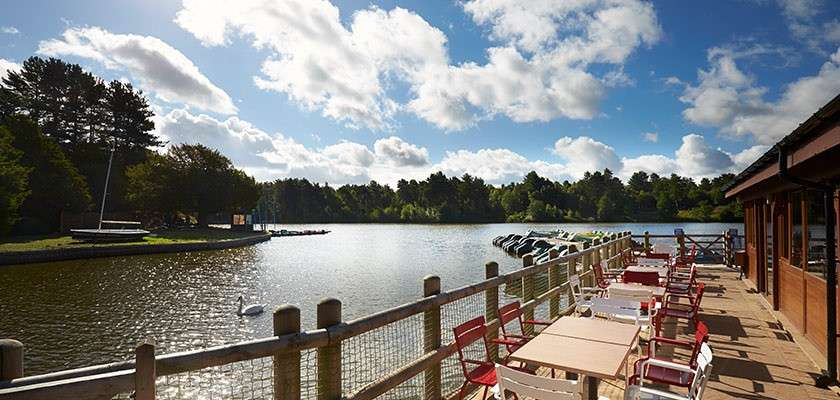 Forest safety
7 August 2020
During extreme dry weather spells we take advice from the Met Office, please see below some basic fire safety points:
Smoking is permitted only in designated smoking locations on village and on the patio/ balcony of accommodation
The use of wood from the forest is strictly prohibited for use on the fire in accommodation (please only use logs purchased from ParcMarket)
The making of fires of any sort is strictly prohibited
Should you discover a fire no matter how small, please contact the village emergency number or call 999
Due to our forest environment we may need to withdraw the use of BBQ's in extreme hot weather
We do have regular fire checks in place but please be vigilant and help us to maintain a safe environment in the forest.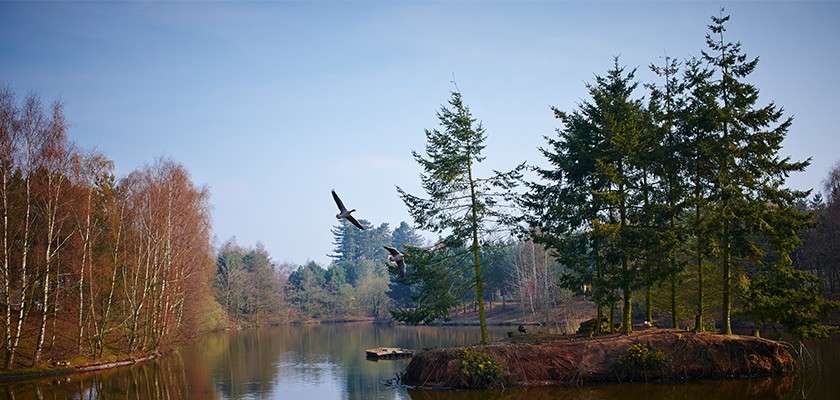 Minimising traffic on the village 
We know that our focus on providing a safe environment with minimal traffic is something you really value. That's why we need your help to reduce the traffic on our villages to protect what you love about Center Parcs: a place where little ones can run free and explore, and parents can feel at ease.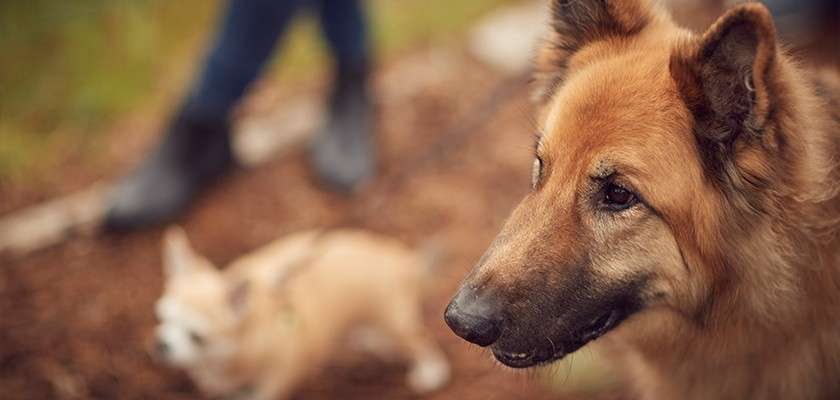 Dog owners' advice
In recent years, an unexplained dog illness known as 'seasonal canine illness' has been found in an increasing number of forest areas around the UK, particularly in late summer and early autumn. The illness is currently believed to be triggered by a naturally occurring cause and has affected a number of dogs in areas across the country, including those local to some of our villages, including Sherwood Forest. This issue is still under investigation and there is no comprehensive explanation as to why it has occurred. We are therefore pre-warning all guests who plan to bring a dog to Center Parcs.

Cases of Alabama Rot have also been reported around the country in 2017. This is another unexplained disease affecting dogs. None of our Center Parcs villages have been identified as locations with cases of Alabama Rot, but in the interest of vigilance, we recommend dog owners familiarise themselves with the symptoms.

If you are bringing a dog to one of our villages and are concerned, please call our Contact Centre team on 03448 266 266.

*available when break booked is 26 weeks or fewer away.