Longford Forest news
Longford Forest important updates and latest news.
Breaks now available until 21 April 2025
27 September 2023
We are pleased to let you know that we've added more breaks, so you can now book for arrival dates up until (and including) 21 April 2025 at Longford Forest.
Book your 2024 Christmas break or why not discover the beauty of spring with an Easter break.
Planned power interruption
20 September 2023
Please be aware that on Thursday 26th October there will be a temporary power interruption starting at 1:30am and lasting up to a maximum of three hours due to essential maintenance work.
This maintenance is crucial to ensure the continued safety and comfort of our facilities. Our team will complete the work as quickly as possible to minimise any disruption to your stay.
To prepare, we recommend charging your electronic devices before the power interruption. We understand this may cause some inconvenience and appreciate your understanding. If you have any concerns, please contact Guest Services.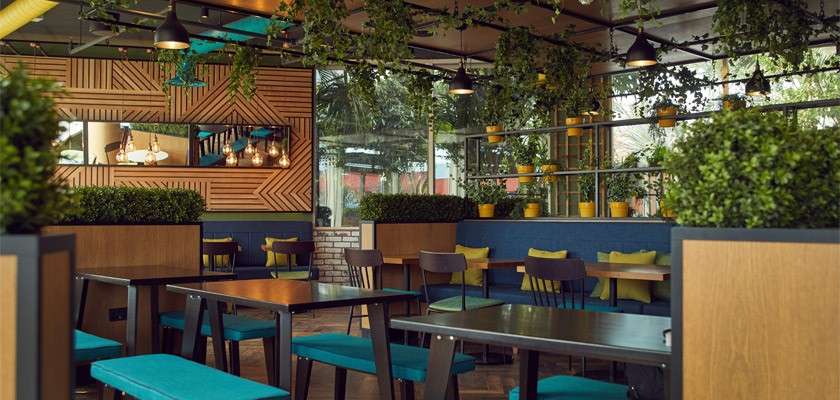 Reusable cups
15 August 2023
If you're heading to The Coffee House or The Coffee House On The Go during your break, remember to bring your reusable cup with you and you'll be able to enjoy 25c off every hot drink you buy.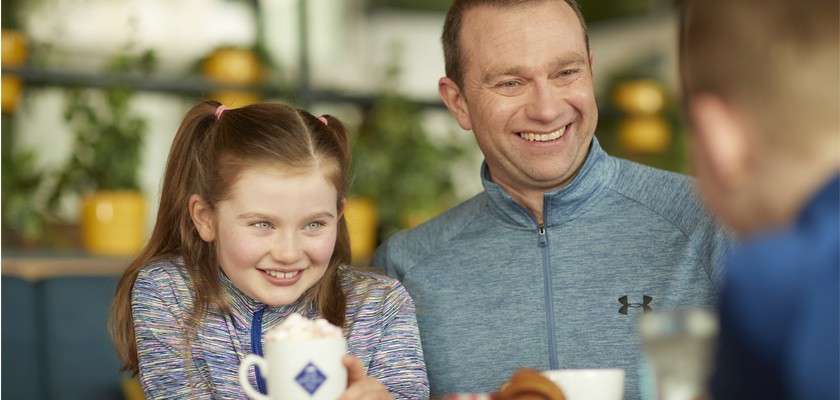 Restaurant update 
21 July 2023
Please see below a summary of some exciting changes that have recently taken place across our restaurants!
Cara's Live Music is on every Tuesday and Saturday from 7pm – 9pm  
Cara's is open for lunch from 12 noon on Monday and Friday. On all other days of the week, it's open from 4pm - 10pm for dinner. 
Bella Italia is now open 7 days a week from 12 noon – 10pm  
Huck's American Bar and Grill is now open from 12 noon on Friday, Saturday, Sunday and Monday. It's serving a new lunch menu, with last lunch orders at 2:45pm. The dinner menu will be served from 4pm. (On Tuesday, Wednesday and Thursday, Huck's is open from 4pm - 10pm)
The Pancake House is now open 8:30am – 4pm 

The Coffee House is now open 7:30am – 5pm 
The Coffee House On The Go is now open 9:30am – 7pm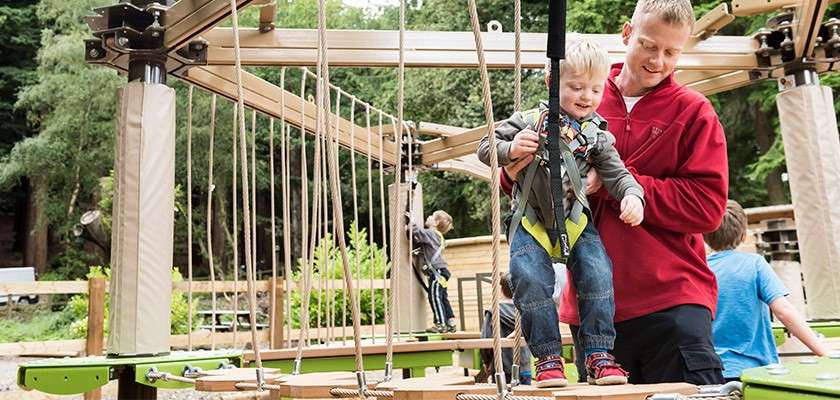 Mini Trek
Last updated 30 June 2023
Little ones can reach new heights at Longford Forest with our brand-new Mini Trek activity. Just 1-metre above the ground, little adventurers can climb, balance and swing across obstacles and even glide down a mini zip wire.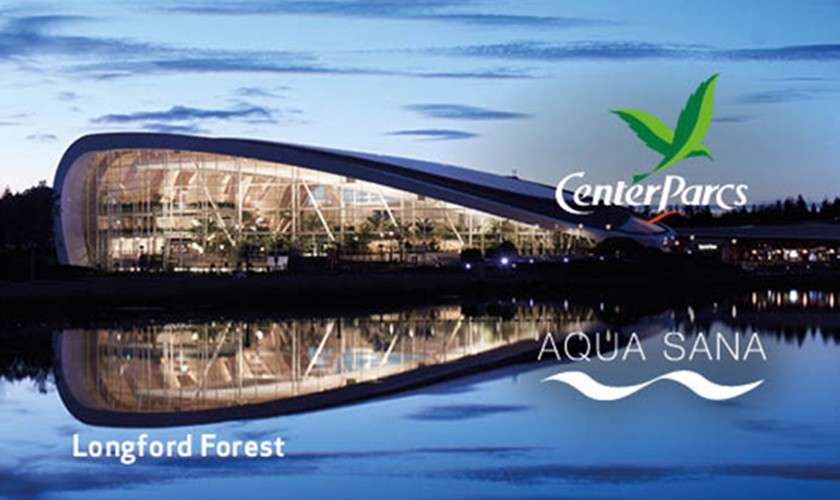 Gift cards
21 June 2023
We're making some changes to our gift cards!
We're changing gift card supplier and some of our old cards will no longer work.
How do I know if I have an old card?
Cards starting with 542424 will no longer work and we'll need to replace your card.  Please contact us on 01623 837134 prior to your break.
How do I get a replacement card?
Please contact us on 01623 837134 prior to your break and we'll send you a new gift card.
Why does my card no longer work?
Gift card technology has changed and we're working with a new gift card provider.
I'm on my break, how do I replace my card?
Pop along to Guest Services.
Summer is coming...
7 June 2023
Over the past couple of years we have experienced some very high temperatures which is great for exploring the forest.  However, extreme weather does bring some safety and operational challenges. At Center Parcs we assess the weather forecast on a daily basis to plan and ensure our staff and guests are as safe as possible. We listen to official advice but we also consider local weather and conditions.  We're in a forest setting so heat can be a concern, we look at how dry the forest is and sometimes we have to change things to reduce any risks.

Below are some hints and tips and some of the changes we may need to put in place if things get too warm:
Barbecues  - as mentioned above, we will listen to local advice and assess individual conditions.  If we do experience long dry periods we may need to introduce a barbecue ban.  If we do this, we'll text any guests impacted before they arrive so that they can plan around this.
Fans – our lodges are not air conditioned so if you have a fan at home it might be a good idea to bring it along.
Outdoor activities & outdoor pool areas – it is great to be outside in the sunshine but in previous years it has been too hot for our staff and guests to safely enjoy some activities.  Again, we will assess  conditions and only cancel activities if we feel it is unsafe to go ahead.
Restaurants – as you can imagine, kitchens areas can get very hot in excessive heat and in extreme situations we may need to change opening times or reduce our menus.

Hydration – it may seem obvious but staying hydrated is essential during the heat. Remember drinks for the journey and all of our lodges have fridges to keep things cool.  You'll also have a small freezer for ice cream and ice!

Sun protection – another obvious one but it is important to protect yourself and your family in the sun so don't forget to bring lots of sunscreen. We do sell a small selection in ParcMarket if you do forget.
Closing curtains/ moderating lodge temperature – we recommend keeping curtains closed during the day, particularly bedroom curtains, as it can significantly help in moderating the temperature within your lodge amidst warm weather conditions.
We'll keep you as updated on any changes as we can.
Breaks now available until 16 December 2024
14 March 2023
We are pleased to let you know that we've added more breaks, so you can now book for arrival dates up until (and including) 16 December 2024.
Updates to age restrictions on our activities 
Posted 23 February 2023
We've listened to your feedback about some of the age restrictions on our activities, and we're delighted to let you know that we have widened the age ranges for 23 of our most popular activities so that your little ones can now enjoy even more adventures together.
The changes will come into effect from Monday 27th February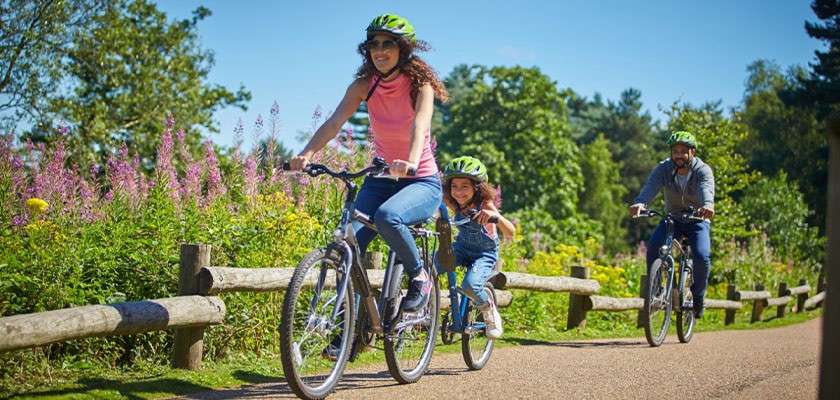 Even earlier arrival
Posted 21 February 2023
We're delighted to announce that our early arrival time has now changed from 3pm to 2pm. If you've booked early arrival (or have an Exclusive Lodge), you can now check in to your lodge from 2pm and get your break started even sooner!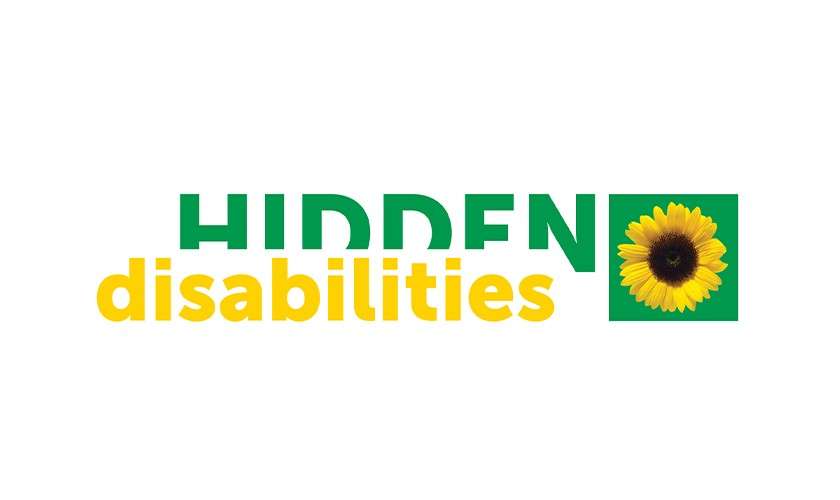 We have joined Hidden Disabilities Sunflower
Last updated 19 August 2022
To support our guests and colleagues we are proud to announce we are now part of Hidden Disabilities Sunflower. The Sunflower provides a discreet way for guests to show that they have a non-visible disability. Guests can collect a lanyard or pin badge, free of charge, from Guest Services or Sports Plaza Booking Desk whilst on their break. Our colleagues will recognise the Sunflower and will be able to provide help, adjust activities, and meet needs where possible.
We are proud to be part of Hidden Disabilities Sunflower and be able to provide a fantastic experience for all our guests.
If you or your party test positive for COVID-19 prior to your break
Last updated 25 July 2022
As always, our priority is to protect our guests and staff as much as possible, and we recommend that all guests due to visit take a COVID-19 test before visiting. Guests who test positive for COVID-19 should follow the government guidance for self-isolation.

Should you need to reschedule* or cancel your break due to a positive COVID-19 test result, please complete this form and our team will make contact.

*If the new date is more expensive guests will need to cover the additional costs, however, if the new date is lower in price we will of course refund the difference.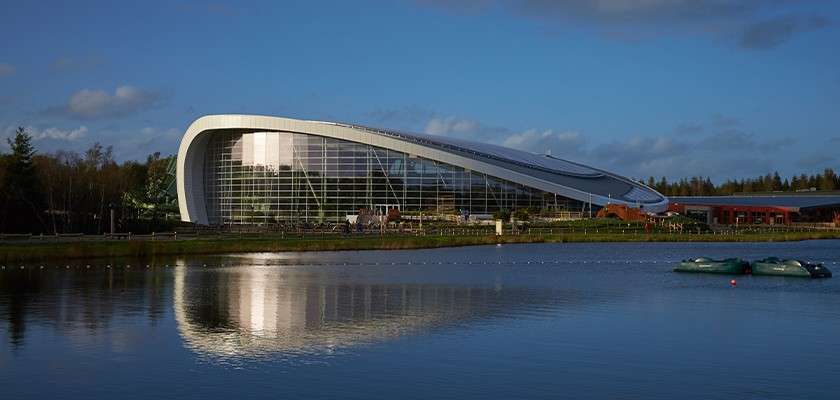 We're now cashless
Last updated 25 July 2022 (originally posted 19 July 2022)
Our resort is now cashless and can no longer accept cash payments, including for the purchase of gift cards.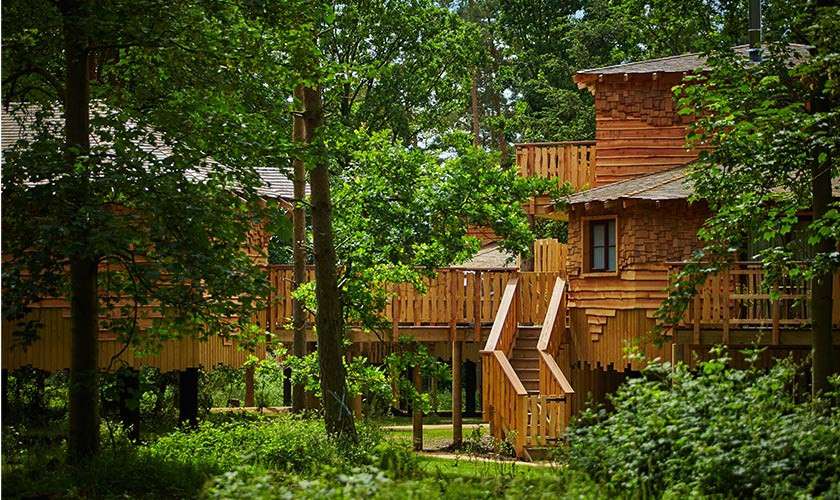 Treehouses are coming to Longford
15 June 2021
We've announced our intention to submit a planning application to further develop Center Parcs Longford Forest

Building on the success of the resort since opening in July 2019, we're now planning to increase the number of lodges and expand some of the existing facilities.

The plans include the addition of 200 new lodges, including four of our most luxurious accommodation type - Treehouses. Hidden away within the heart of the forest, each Treehouse sleeps up to eight people and comes complete with a games den, outdoor hot tub, private parking and a dedicated Treehouse Host for the duration of the break.

Alongside the plans to increase the number of lodges, we're also proposing to extend existing facilities, including leisure facilities, restaurants and cafés, back of house facilities, the Subtropical Swimming Paradise and Aqua Sana Spa.

The development will remain within the existing site boundary and is estimated to create around 300 jobs during construction and a further 250 permanent jobs once operational.

We will now begin detailed design and site survey work, as well as a programme of community engagement, before submitting a planning application, with a target date of the end of 2021 for the submission.

COVID-19 Safety Charter
28 July 2020
Center Parcs Longford Forest is pleased to announce that we have secured our COVID-19 Safety Charter from Fáilte Ireland. The Safety Charter demonstrates that we are operating in line with current Government safety and public health advice and is designed to give comfort and reassurance to our guests and colleagues that we are opening our resort safely, while still retaining the Center Parcs experience.

For more information, please visit the Safety Charter website.