Forest holidays and breaks in Ireland
Reconnect with nature on a forest holiday in Ireland. There's no better way to escape everyday life than with a forest break at Center Parcs. Immerse yourself in the serenity of nature and find a little peace on your holiday in the forest.
Be inspired 
Discover our lodge types
From 1 to 4 bedrooms, sleeps from 1 to 8 guests
Woodland Lodges
Practical and popular, our fully-equipped, family-friendly Woodland Lodges feature:
Open-plan living area
Modern kitchen
Private patio
Comfortable bedrooms
From 1 to 4 bedrooms, sleeps from 1 to 8 guests
Executive Lodges
Everything that's included in a Woodland Lodge, plus added comforts for a relaxing break:
Ensuite in all bedrooms
Flat screen TV in all bedrooms
Hydrobath
Some Executive Lodges include a sauna, hot tub or games room
4 bedrooms, sleeps from 1 to 8 guests
Exclusive Lodges
The next level of luxury, our Exclusive Lodges offer added premium features:
Sauna, steam room and outdoor hot tub
Games room with pool table
Ensuite in all bedrooms
1 bedroom, sleeps from 1 to 2 people
Lakeside Apartments
Ideal for couples, our stylish and centrally located Lakeside Apartments offer beautiful views over the water. They include:

Furnished patio or balcony
Ensuite shower room
Self-catering facilities including coffee machine
Twin or double beds
Woodland breaks
With acres of natural woodland, friendly wildlife and miles of winding trails to explore at our villages, the forest truly is a giant adventure playground for families.
Discover hundreds of acres of carefully conserved natural woodland
Learn more about the forest with our fun nature activities
Explore miles of walking and cycling paths
See the spectacular beauty of the forest in every season
Spot rare and beautiful flora and fauna, from red squirrels to Giant Redwood trees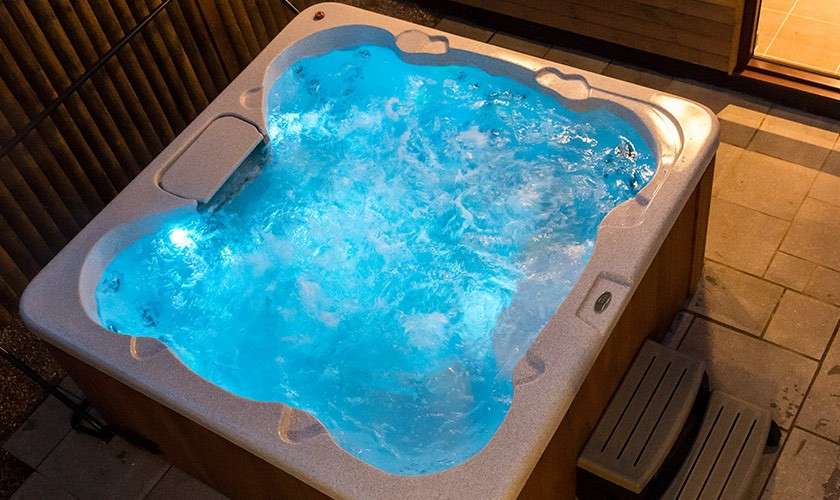 Forest lodges with hot tubs
Make the most of a forest break with a hot tub, ideal for spending quality time with your loved ones.
Relax in your own private hot tub, listening to the birdsong or gazing up at the stars
Take in the secluded, natural woodland views with a glass of bubbly in hand
Unwind after a busy day exploring the forest
Luxury Treehouses in the forest
Hidden away in the heart of the forest are our spectacular Treehouses, standing tall amongst the trees and offering the ultimate luxurious forest holiday. Step onto treetop walkways and balconies, enjoy breath-taking views across the forest and feel truly connected with nature. Enjoy an extra spacious two-storey layout plus a range of luxurious features, including a private outdoor hot tub and infrared sauna, private games den, your very own Treeehouse Host and more.
Activities on a forest holiday
With up to 200 indoor, outdoor and watersports activities in the forest, there's something for all ages – plus plenty of activities the whole family can enjoy together. Why not make the most of being in the forest and try one of our nature activities? 

Willow Workshop
Discover how to use the abundance of willow at Center Parcs in our Willow Workshop. Book a space now.

Falconry
Experience falconry and learn about birds of prey, supervised by expert handlers. Book the Falconry session for your break.

Nature Walk Daytime
Take in all the beauty of the forest and the many animals who call it home in a Wildlife Walk with one of our guides. Book now.

Nature Detectives
Explore the forest with our Rangers and learn about the signs to look out for when searching for woodland animals.
Get ready for your break
Once you've booked your break at Center Parcs you can start to pre-book activities, make restaurant reservations and order essentials to your lodge online 12 weeks before your arrival date, allowing you to really make the most of your short break in the forest and ensure that you don't miss out.