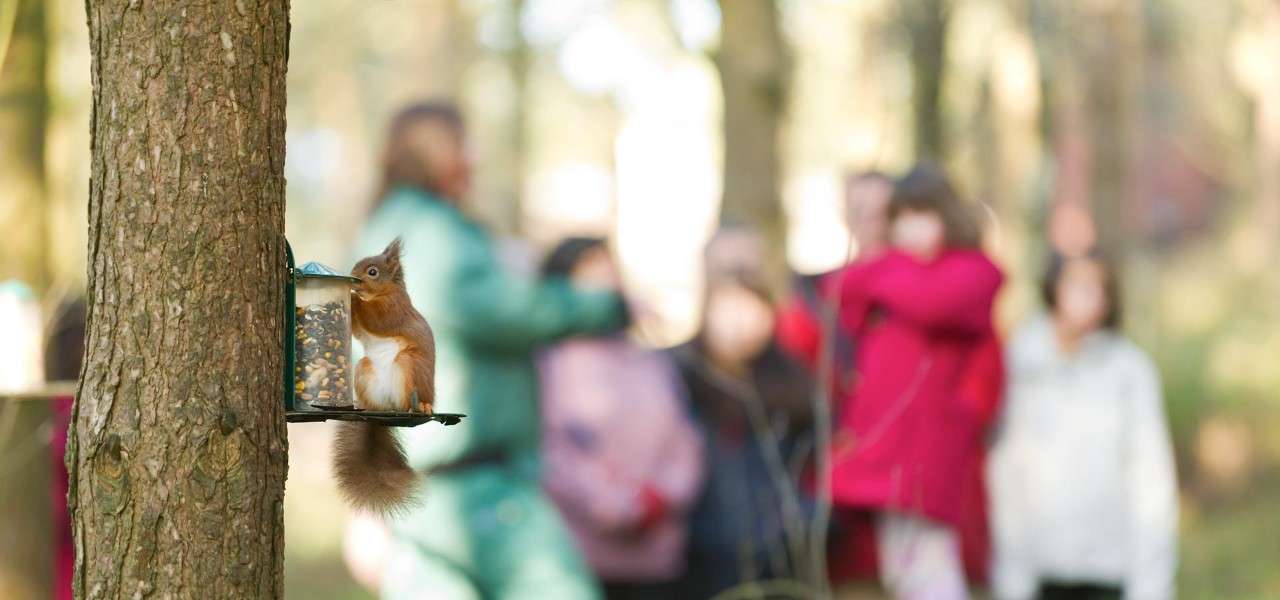 Please read these terms and conditions carefully – they set out the basis on which you are allowed to use this website.  If you have any questions about them please contact the Website Editor at our registered address as set out below.  By using our website, you confirm that you accept these terms and conditions and that you agree to comply with them.

Who are we?
These terms and conditions relate to our websites at:
This website is operated by Center Parcs (Operating Company) Limited, a company registered in England and Wales at Companies House.  Our registered office is Head Office, One Edison Rise, New Ollerton, Newark, Nottinghamshire NG22 9 and our registered number is 04379585.  Our VAT number is 803978505.
You can contact us by email or by telephone as indicated on the 'Contact Us' page.
Using our website
You can use this website for your own personal, non-commercial use and you may draw the attention of other individuals to content posted on our website.  You must not use any part of the content on our website for commercial purposes without obtaining our consent in writing.  We can't guarantee that the website will stay the same – we might change or remove it from time to time.
You need to register to use the 'My Account' part of this website and to book a holiday with us. You will be asked for your email address and a password and you must ensure such details are kept confidential and secure.  You will be responsible for any access to the website by anyone using your log-in details.  
This website and its contents are protected by intellectual property rights, and either belong to us or are licensed to us to use. You may not copy or use them without our consent in writing.
You may print or download content from this website for your own personal use or copy the content to other individuals for their personal information provided that:
no content is modified in any way;
no graphics are used separately from accompanying text;
our copyright and trade mark notices appear in all copies and you acknowledge this website as the source of the material; and
the persons to whom you are providing these materials are made aware of these restrictions.
Your use of this website is also subject to:
our Privacy Policy setting out the terms on which we process any personal data we collect from you, or that you provide to us,  and 
our Cookie Policy setting out information about the cookies we use on our website.
All other bookings are subject to the relevant Terms and Conditions.
We may also withdraw your access to all or any part of the website at any time without notice for business and operational reasons.
You are responsible for configuring your information technology, computer programmes and platform to access our website. You should use your own virus protection software.
You must not misuse our site by knowingly introducing viruses, trojans, worms, logic bombs or other material that is malicious or technologically harmful. You must not attempt to gain unauthorised access to our site, the server on which our site is stored or any server, computer or database connected to our site. You must not attack our site via a denial-of-service attack or a distributed denial-of service attack.  We will report any such breach to the relevant law enforcement authorities and we will co-operate with those authorities by disclosing your identity to them.
Our liability to you
These terms and conditions do not exclude our liability (if any) to you for:
personal injury or death resulting from our negligence;
fraud; or
any matter which it would be illegal for us to exclude or to attempt to exclude our liability.
Different limitations and exclusions of liability will apply to liability arising as a result of bookings made through this website which are set out in our Booking and Activity Terms and Conditions.
We can't guarantee that this website will be:
compatible with all or any hardware and software which you may use;
secure or free from bugs or viruses;
available all the time or at any specific time; or
accurate and up to date.  But we try.  However, the information on this website is given for general information and interest purposes only, and you should not rely on it.
We are only liable to you for losses which you suffer as a direct result of our breach of these terms and conditions, and shall have no liability in connection with the use, inability to use, or results of the use of our website, any websites linked to it and any materials posted on it, or for any indirect or consequential loss or damage.
We provide our website to you for your own private use and we are not responsible to you for any loss of revenue or profit, loss of business, business interruption, loss of business or opportunity, or any wasted management or office time.
You may have other rights granted by law, and these terms and conditions do not affect these except if the two are inconsistent.  If this is the case, these terms and conditions will override any other rights which you may have, unless this is not permitted by law.
Linking
We may link to other websites.  When we do this, we will try and make it as clear as possible that you are leaving our website.  We are not responsible for these websites in any way, and do not endorse them.  You should check their terms and conditions and privacy policy when you visit them.
You may only link to this website from another website if you:
link only to the homepage of the website at www.centerparcs.co.uk and www.centerparcs.ie;
don't create frames or any other border around the website;
comply with all relevant laws and regulations on the website or platform you are linking from;
do so in a way that does not damage our reputation or take advantage of it; and
don't imply any form of endorsement or association with your (or any other) website, product or service on our part where none exists.
Our Contract
These terms and conditions only deal with your access to this website.  As stated above, any other bookings are subject to seperate Terms and Conditions.
Please note that we may not necessarily keep a copy of these terms and conditions.  We advise you to print a copy of them for your information in the future.
We amend these terms and conditions from time to time.  Every time you wish to use our website, please check these terms and conditions to ensure you understand the terms and conditions that apply at that time.  
Our contract and all communications between us will be in English.
Disputes
If you have any complaint about this website, you can contact us by email or by telephone as indicated on the 'Contact Us' page and we will try and resolve it as soon as possible.  If we have a dispute regarding your use of the website or these terms and conditions, the courts will use English law to determine that dispute.  If you wish to take legal action against us, as we are a UK company, you should do so in the English and Welsh courts only, except that if you are a resident of Ireland, Northern Ireland or Scotland you may also bring proceedings in those courts.
If, in the course of any dispute, any of these terms is deemed to be invalid, void or for any reason unenforceable, then that term shall be deleted from these terms and conditions and will not affect the validity and enforceability of the remainder of these terms and conditions.
The Online Dispute Resolution service can be accessed online. Our email address for Online Dispute Resolution is odr@centerparcs.co.uk