Book with confidence Guarantee - Ireland
In these uncertain times, we understand the importance of having something to look forward to for you and your family, but we also know that you need to be confident that your money and your plans are protected.  Center Parcs have taken all necessary measures to adhere to government regulations and advice and to help keep all of our guests and staff safe.  You will have the space, the options and the service of our resort teams to help you have a great break.
View our UK villages book with confidence guarantee here.
We hope that the flexibility and assurance below gives you the confidence to start counting down to a break at Center Parcs: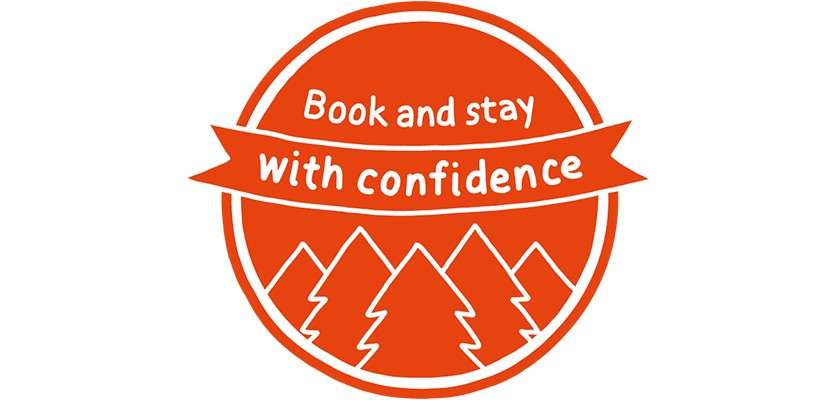 No quibble date moves or refunds, for all arrivals at Longford Forest up to and including 27 June 2022. We're pleased to offer free cancellation and a full refund or you may move your break to a date in the future with no amendment fee within eleven weeks of your arrival date in all the instances detailed below. Simply complete this form** and we will process the change as soon as we can:


If we cancel your break, or you are personally impacted by COVID-19 or by related Government restrictions.
If you're unwell with COVID-19 symptoms and/or have a confirmed case or if you're required to isolate, please do not visit our villages.
If you're not comfortable with our COVID-19 changes or the facilities you were expecting aren't available - we'll email you around two weeks before your break with information about what facilities you can expect.
If you simply change your mind

Please help us to help all of us stay safe. Please remember to keep updated with your home area government guidance as well as for the Center Parcs resort you are travelling to. It is necessary that you follow all restrictions applying in both locations. Please do expect to be challenged by our resort teams if you are contravening guidelines and please respect and understand that is their responsibility by law.
International arrivals. For the latest information please check the Irish government COVID-19 Green List. You cannot use Center Parcs as a quarantine location and you must complete any quarantine requirements prior to your planned break.
** Please ensure any activities, restaurant, spa sessions or treatments are cancelled prior to filling out the form

Yes, we'll contact you around eleven weeks prior to your arrival date and you'll have the option to cancel with a full refund or change the date of your break if you wish.
COVID-19 has created an ever changing situation, eleven weeks prior to your break will allow you enough time to consider the latest information and advice from both Center Parcs and the Government.
Book with Confidence is applicable for all arrivals up to and including 27 June 2022. 
If you simply change your mind you may cancel with a full refund or reschedule your break with no administration fee up to 14 days before your arrival date. If you have COVID related symptoms, are impacted by village closure or are required to isolate within 14 days of your break please complete the form or contact us and we'll help you.