Elveden Forest news
Elveden Forest important updates and latest news.
Elveden Forest's lake is open this winter - 14th December 2018
Wrap up warm and head out onto our picturesque lake this winter. Enjoy a tranquil journey across the water in one of our Electric Boats, or get a little more adventurous in a Pedalo or Katakanu. Your little ones can also have their own adventure, with you by their side, and explore the lake to solve a puzzle in Captain's Adventures.
Mini Trek is here - 25th October 2018
Your little ones will embark on an adventure of their very own with Mini Trek at Elveden Forest. You'll guide your little ones as they balance, swing, leap and navigate their way around our 1-metre high course, collecting puzzle pieces as they go. With an exhilarating mini zip wire finale, it's perfect for building confidence close to the ground.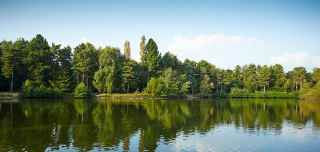 Forest safety - updated 13th August 2018
As you will be aware, we've had an extremely dry spell recently and following information from the Met Office, we would like to highlight some basic fire safety points:
Smoking is permitted only in designated smoking locations on village and on the patio/ balcony of accommodation
The use of wood from the forest is strictly prohibited for use on the fire in accommodation (please only use logs purchased from ParcMarket)
The making of fires of any sort is strictly prohibited
Should you discover a fire no matter how small, please contact the village emergency number or call 999
We do have regular fire checks in place but please be vigilant and help us to maintain a safe environment in the forest.
Segway Experience elements  - 6th August 2018
Segway Experience is the fun, unusual and a great way to get around the village. To start you off we will give you some expert guidance on our special Segway track, then move onto exploring around the village and finally you can put your new-found skills to action with the NEW off-road elements, hold on as you ride over the rumble strips and test your balance on the seesaw.
Pre-book a Huck's Family Dining Experience - Updated 20th March 2018
Huck's American Bar and Grill offer a pre-bookable Huck's Family Dining Experience menu, available from the 27th April.
Start off with a sharing platter including BBQ wings, nachos and dips, and jalapeno and sweetcorn fritters before moving onto a selection of Huck's favourite main meals. For the little ones the children's buffet is open and can be polished off with a bottomless soft drink and for adults a pint of Coors Light, a small glass of house wine or soft drink.
Sign in to your Center Parcs account or Register today and add activities to your existing booking*. Alternatively, book your accommodation now to start your next Center Parcs adventure.
New Waterfront Apartments at Elveden Forest - 8th January 2018
The new Waterfront Apartments at Elveden Forest are now available to book for breaks from April 2018. Just a stone's throw away from the lake, these one-bedroom apartments have modern furnishings, en-suites and daily housekeeping service making it the perfect way for couples or friends to discover Elveden Forest. 
Football Pool now at Elveden Forest - Updated 6th November 2017
Challenge your family and friends at Elveden Forest to a game of Football Pool. Step onto the giant 12ft pitch and swap the cue for your feet and aim to score the footballs into the pockets. Whether you're spots or stripes, the competition is on. Head over to the Sports Plaza to kick off your game.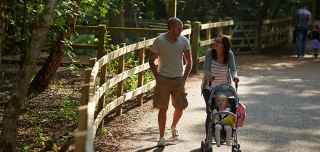 Minimising traffic on the village - Updated 28th March 2017
We know that our focus on providing a safe environment with minimal traffic is something you really value. That's why we need your help to reduce the traffic on our villages to protect what you love about Center Parcs: a place where little ones can run free and explore, and parents can feel at ease.
Waterside Lodges available to book at Elveden Forest - 20th September 2017
Three first-of-their-kind Waterside Lodges are being built at Elveden Forest. Positioned on the bank of the picturesque lake, each has three en-suite bedrooms, beautiful open-plan living and a private waterfront deck with hot tub. Now available to book.
STA Swim Pups - Updated 7th August 2017
Unique to Center Parcs, STA Swim Pups is a new water activity designed for little ones aged 3 months to 4 years. The activity involves a structured swimming programme for mini swimmers to gain essential swimming and movement skills in a fun and exciting environment, through a series of enjoyable and stimulating games. Your little ones can cycle around the pool on a float, canoe on a pool raft and take part in an aquatic nature trail. As recognition of their achievement, they will be awarded with an STA certificate to take home.

Available at Whinfell Forest and Sherwood Forest. Coming soon to Elveden Forest, Woburn Forest and Longleat Forest.
Mermaids and Sharks at Center Parcs - 28th July 2017
Water lovers can become a magical mermaid or stealthy shark in our new swimming activity that's out of this world! Wearing a special swimming tail 6-12 year olds learn how to kick, twist and glide their way around the shallows of our Subtropical Swimming Paradise, diving for treasure on the 'ocean floor'.
Sign in to your Center Parcs account or Register today and add activities to your existing booking*. Alternatively, book your accommodation now to start your next Center Parcs adventure.
An even bigger Indoor Climbing Adventure - 19th July 2017
Our popular vertical adventure has even more themed, and challenging walls for you to scale on your next trip. With 6 new elements and up to 20 challenges to try, there is something for all ages and abilities.
Pottery Painting Studio is now open - 16th May 2017
Our new look Pottery Painting Studio is now open at Elveden Forest. With views over the Watersports Lake, an outside terrace and a light open space inside, there's lots of inspiration for creativity. Not forgetting the convenience of having Starbucks as a neighbour for delicious hot and cold drinks whilst you paint.
We're serving up a new menu at Sports Café - 27th January 2017
It's the hub of the Village and is open every day 9:00am-11:00pm, serving food until 10pm to satisfy your appetite for delicious dishes and live sports.

Over the past few months we've been working hard to create an exciting new menu. From brilliant breakfasts to mouth-watering mains, as well as a range of delicious drinks including craft beers and artisanal teas, we're sure there's something you'll love. We've also introduced gluten-free, lactose-free, dairy-free, and vegan and vegetarian menus so the whole family can enjoy the Sports Café experience.

Available from Friday 27th January at all our Villages, head over to Sports Café and try out our exciting new menu.
The Drop launches at Elveden Forest - 18th November 2016
The newest addition to the heart-racing group of activities at Action Challenge has launched at Elveden Forest. The tower, known as The Drop, hosts four exhilarating elements that will challenge even the most daring of people.

The Drop will have you climbing to the top of the tower and taking on the Double Drop Zip Wire, Air Bag Jump, Leap of Faith and Quick Jump at heights of up to 10m.

The question is, will you conquer The Drop?
Captains' Adventure is here - 19th July 2017
Our newest aquatic adventure for little ones and junior explorers has arrived at Sherwood Forest. This fun 40-minute activity is for a parent and child – or mini captain and first mate! You'll learn the ways of the sea, from saluting to steering, before heading out onto the lake in one of our tiny trawlers to find all the buoys and complete the challenge.

Anchors away!
Brand new Breckland Apartments now available to book - updated 12th December 2016
The new Breckland Apartments are now available to book at Elveden Forest. With stylish furnishings and finishes, modern appliances and the luxury of daily maid service, the Breckland Apartments are the perfect way for couples to discover Elveden Forest.
*available when break booked is 26 weeks or fewer away.